Vendôme town of art and history
Country of Henri IV and Ronsard on St. James' Way
Huchepie manor bed and breakfast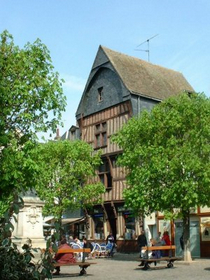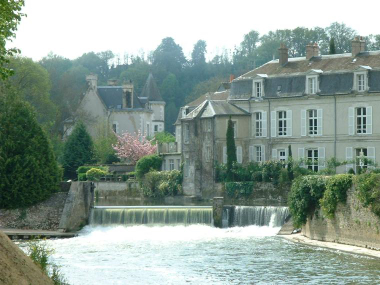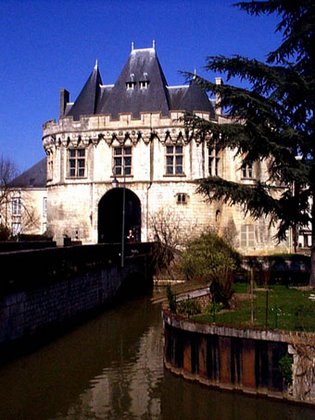 Center town and the St Georges entrance: the one left of four which were giving access to the town.
In present days, weddings are being celebrated within the premises.
Built in Gallo-Roman times, upon a hill, crisscrossed by the river Loir Vendôme became a Duchy in 1515 by the will of François the First.
Antoine of Bourbon first Duke of Vendôme was to be the father of the future king of France: Henry the fourth who started the Royal Bourbon dinasty.
The present King of Spain is related to this family.
Nota bene: Place Vendôme in Paris was so named because it had once been the location of the hôtel of the duke of Vendôme, illegitimate son of Henri IV and his mistress Gabrielle d'Estrées.
More on Vendôme on Wikipedia:
Nowadays a town of 20 000 inhabitants, Vendôme has done well to maintain its historical gardens and medieval architecture.
Take a Rowboat on the river Loir, or use a horse driven carriage to discover at a quiet pace a beautiful town.
Vendôme-Paris (gare Montparnasse) 42 minutes.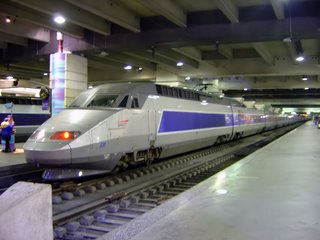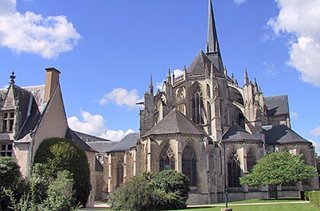 The abbey-church of the Trinity has a fine facade in the florid Gothic style. The belfry, surmounted by a stone steeple, stands isolated in front of the church; it belongs to the middle of the 12th century, and is one of the finest examples of Transition architecture. Abbey buildings of various periods lie round the church.
During the summer season, free enjoyable open air concerts take place in the cloister of the Abbaye.

What is left of Vendome' castle destroyed during the wars of religion between catholics and protestants in France (1562 to 1598).
Huchepie manor, Vendôme
Located at
387 rue de Huchepie
,
Vendôme
,
Loir et Cher
.
France