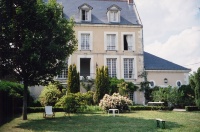 Huchepie manor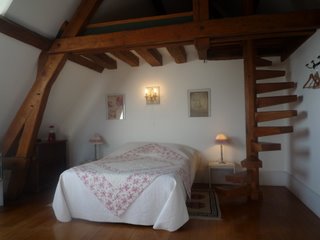 The bedrooms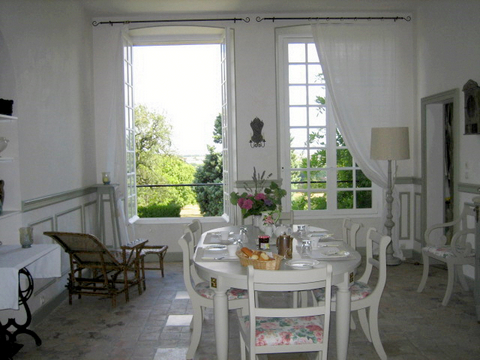 Dinner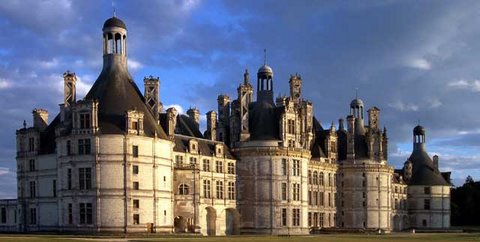 Loire chateaux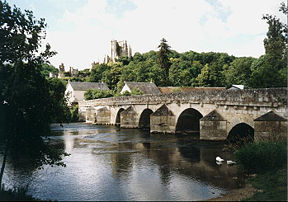 Loir valley
Reservations:
To be confirmed by e.mail and the paiement of a deposit through a bank transfer or PayPal. The balance of your bill is to be paid in cash the day of your departing the manor. Full paiement is due when booking within fifteen days of arrival.
Cancelations:
No refund on deposit when cancelation occurs within 35 days of the date of arrival at Huchepie. (However deposit is reusable for another date at Huchepie manor!).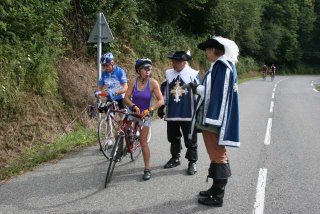 Do not get lost! Click with your mouse on the picture of the local "mousquetaires" to release the map of the area.
Beware!
Huchepie manor is "non smoking".
Bedrooms being upstairs might not be suitable for persons having reduced mobility.
Reception hours:
Reception of our guests is between 4pm and 7pm, unless previously arranged.
Departures before 11am.
Directions to Huchepie manor
Arriving from Vendome centre towards le Mans and the TGV station, after the restaurant "les quatres tilleuls" and 100 yards on the left side of the road the street of Huchepie, 700 yards up hill n°387: Huchepie manor parking. Cross the garden and ring the old bell on the right of the door.
By road: To the south-east Blois motorway, 30km.
To the north-east N10 towards Chartres and motorway to Paris.
By train: TGV station Vendôme, 4 km from the manor.
42 minutes travel to Paris (Montparnasse station)
By plane: Tours airport, 55 km. Paris Orly airport, 150 km.
Guest's review on Real adventures:
"Absolutely wonderful B&B - staying here was one of our trip highlights! The owner is friendly and a great cook - breakfast was wonderful and it was worth the extra money to have dinner there a couple of times - the best dinners of our two week trip! It is also a wonderful central location for exploring Chateau of the Loire Valley - too many to count within a one hour drive of the B&B. Also, the town of Vendome is fun to explore. The price is right for this B&B and you can't go wrong staying here."
"Tim. My family and I had a wonderful stay at your beautiful home. The rooms were more than we expected - beautifully decorated and exceptionally clean. What made our stay even better was the exceptional food, both the breakfast and dinner were superb. We will be recommending you to everyone we know, and will hope to get back and stay again as soon as we can."
Huchepie manor, Vendôme Located at
Huchepie manor